Waiting is not fun. I think we can all probably agree on this. And I'm not just referring to waiting for an Amazon package. Though I'll admit it's agony waiting for them,
am I right?!
No, I'm speaking of something that requires hard work, dedication, and money.
Ohhhhh
does it take
money
.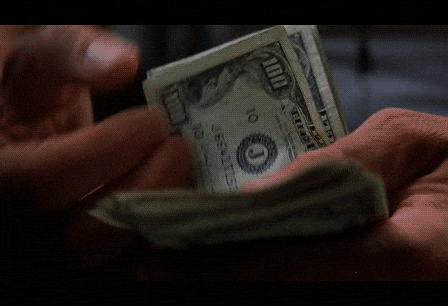 In my seventeen short years of life, I've had to do a bit of waiting. I was always known as the impatient one of the family. Heck, I may still be. But when I'm excited about something, I like to voice
just
how excited I am. Which can come across as impatient. Because I'm lying face down on the floor making sounds like a beached whale. It isn't pretty.
I had various stages of waiting when I was little. The times between riding schools, which lasted at least a year in between each. Then of course, I had to wait five years to ride, after my dad lost his job. If you know me, then you probably already know that story. You probably know, that even though I had to forget about my God given passion, that I wouldn't trade those five horseless years for the world.
Yeah, that might seem odd. If I wanted it so badly, then why do I appreciate five years where I didn't get it? Because it's made me just that much more grateful. If I'd never stopped riding, I wouldn't realise how precious it is. So ultimately, the waiting is just as important as getting.
Of course that's easy to say once the waiting is over. Because right now I'm in waiting. Wanna know what for? Karate lessons. That's right people, I've possibly found a way that no-consistent-income-me (my current job is like that) can afford weekly Karate lessons.
Twice
a week actually. And the waiting is agony because I may be able to start within the next month and it's
all I can think about
.
I was probably six when I started wanting to learn Karate. Maybe younger, I honestly don't remember. But I had these friends, Colin and Andrew. They took Karate together. So any time that we three were together, I would ask them to spar. I loved watching them fight, and always wanted to fight myself. Collin even showed me a fancy move. Which accidentally ended up with me falling face first onto concrete.
(Too soon?)
You might think an incident like that would deter me. But I am no ordinary human being.
Through the years my interest was forgotten, much like how I forgot of my interest in horses during those five long years. But it has come back full force since the start of 841 Films. Because of film fighting, I've gotten a small taste of fighting. Of course I'm fully aware that I will not walk away from sparring without injuries, while in film fighting you aren't
supposed
to get hurt. Yes I know what I said.
Supposed to
. It happens guys.
But I can't spar until I've gotten my third belt. So it's not like your general Jiu Jitsu classes. They're known to be... brutal, from what I've read. Even to beginners.
Since getting a small taste of the adrenaline, which was multiplied ten fold with my recent dive into swordsmanship, I had been unable to think clearly. My mind and days are filled with research. Karate. Jiu Jitsu. Aikido. Taekwondo. Learning the difference so I know which martial art to learn first. It's
fascinating
.
Let's just take a moment to acknowledge how hardcore any martial artist is because it takes years of training to be this awesome.
Due to resources and yada yada, I'm going to take Karate. I would like to learn Aikido someday, as the fighting style is very interesting to me. And don't even get me started on
Hakama's
. Because they are BEAST. For Karate you just wear a Gi. Which is cool. But it's not a Hakama.
So tell me, what have you wanted to pursue, but have been unable to because of reasons? Hang in there if you're waiting. It'll come one day, and it'll be amazing.
Stay classy my friends.